3 miles East of
Transit Road,
7 miles East of the
Walden Galleria






Owned and operated by the Brodzik family since 1960
Walter Brodzik - circa 1941

As a youngster, Walter Brodzik worked as a caddy and became a top amatuer golfer in the 1940's. In 1941 he was the Buffalo District Golf Association champion and also the Buffalo Golf Club champion several times.

Walter parlayed his love for the game into what has become the premier destination for serious and novice golfers alike.
Walden Golf Range was founded in 1960 by Walter Brodzik and his wife Gladys on Walden Avenue in Lancaster.

Walter soon transferred his extensive knowledge of the game to his seven children, and all went on to win numerous events at national, state and local levels. Four of his six surviving children have pursued careers as golf professionals.

Walter winning the BDGA - 1941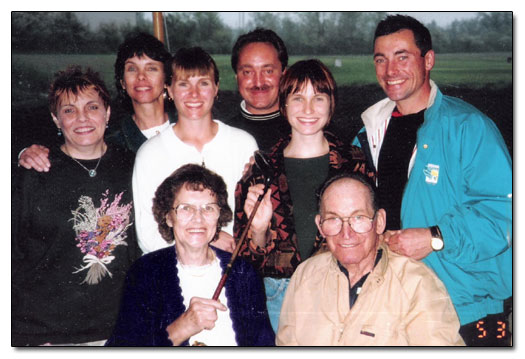 Judy, Susan, Marlene, Ed, Jennifer, Ted, Gladys and Walter with the hickory shafted driver that
all of the children started with.
When fire destroyed the original clubhouse in 1993, the family rebuilt bigger and better to the current status.

Walden Golf Range is currently managed by their son, Ed Brodzik